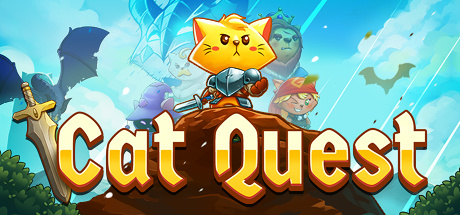 This game was so much better than I was expecting. It's cute, well written, controls are tight, and it's great fun. It's basically a telegraph based action RPG where you complete main and quests full of cat puns. Enemies project red areas that you need to dodge out of, and you have melee, dodge and magic abilities. Levels 1-99 with loads of content. It may be a bit simple for some, but it's really satisfying to level up and bash stuff. It also has a new game mode with challenges such as no levels or no armour which unlocks really powerful gear for your main save file.
Status: Completed in 8 hours (Add about 15 hours to that for 100%)
Rating:
For more reviews, check out my Steam Quest page.